Charter Bus Hire - Affordable Luxury For Your Group
As well as running a wide range of tours, our vehicles with drivers are also available for hire for any private event, tour or transfer. We often take groups on work outings and wine tours for example. Our charter bus hire is also ideal for trips to the rugby in Auckland or Hamilton and school re-unions out of the city just to name a few. Get in touch with us for a great price – call us on 09 837 4130 or email info@bushandbeach.co.nz If you are looking for inspiration then some of our more popular group days out are here. All of our vehicles have Bluetooth compatible stereos so you can play your own tunes. We have a pdf overview if you want to download it here.
Modern Vehicles
All of our vehicles are luxurious, modern and well maintained. Our vehicles have more leg room than regular buses, easy access steps and plenty of storage space. Bluetooth stereos means you can hook in and play your tunes too.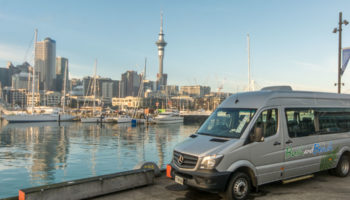 Flexible Options
Having a range of vehicles gives you the flexibility to choose a vehicle that suits your needs. Our smaller buses can often get to locations that larger buses can't get to. We have vehicles from 3 to 21 seats. For higher numbers we simply use more buses.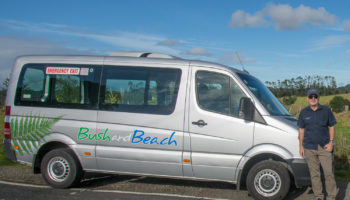 Professional, friendly drivers
All of our drivers are also trained guides who know the area like the back of their hands. Many of our drivers have over 10 years of professional driving experience and all are experienced at looking after all levels of mobility.
Our buses are available for your charter needs including:
Group days out
Company days out
Stag and Hen dos
School ball transfers
Get your guests to your wedding
Social club outings
Airport transfers
Conference outings
Transfers to activities and sports events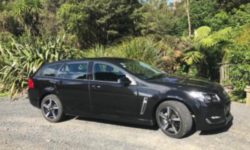 Make: Holden
Model: SV6
No. of seats: 4*
Max loading: 3
No. in fleet: 1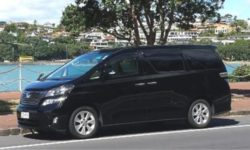 Make: Toyota
Model: Vellfire
No. of seats: 7*
Max loading: 5
No. in fleet: 1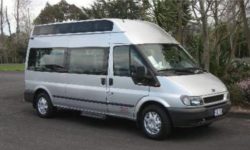 Make: Ford
Model: Transit
No. of seats: 11*
Max loading: 8
No. in fleet: 3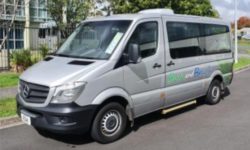 Make: Mercedes
Model: Sprinter
No. of seats: 11*
Max loading: 9
No. in fleet: 2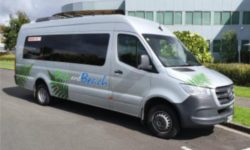 Make: Mercedes
Model: Sprinter
No. of seats: 16*
Max loading: 14
No. in fleet: 4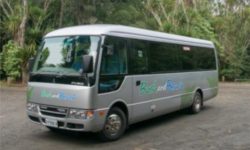 Make: Mitsubishi
Model: Rosa
No. of seats: 21*
Max loading: 18
No. in fleet: 3
What you get
36 years of experience and excellent customer service
We arrive on time, every time
Spotlessly clean, high quality vehicles
Flexible pick ups and drop offs – we come to you
A Carbon Zero rated company committed to sustainability
Professional, friendly local driver/guides