Kiwis guiding Kiwis
If you're in Auckland, let us help you make the most of your visit or discover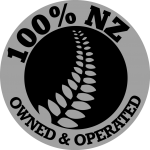 new treasures in your backyard.  At Bush and Beach we have a range of tours to help Kiwis explore a range of destinations within a few hours of Auckland City. Join us for a day trip to Hobbiton, Coromandel, the west coast beach of Piha, or for a craft beer or wine tour.  Alternatively, just tell us where you want to go and we'll create a private tour and transport for you and your 'bubble' anywhere in the region.
Bush and Beach is a small, family owned business that has been running guided tours from Auckland for over 35 years. We have traditionally looked after international visitors and we are bringing that experience and expertise to these new 'Kiwis guiding Kiwis' day trips. One of our aims is to support local businesses and environmental activities and by taking one of these day trips you will be helping do exactly that.
We have been proudly Carbon Zero certified for over 4 years and put our commitment to sustainability into practice in many other ways.  Our fleet of modern, comfortable vehicles and great team of knowledgeable guides are ready to help you explore.  Choose a tour below or call us anytime on  09 837 4130 or email us at info@bushandbeach.co.nz 
If you want to buy someone one of these day trips as a gift then you can use our gift voucher option – more information is here.
#BackYourBackyard               #KiwisGuidingKiwis               #exploreyourbackyard
Private tours – staying in your family or group bubble
We understand that some people may want to stay in their family or group bubble in which case you can hire an experienced local driver and vehicle through Bush and Beach and make up your own private tour.
This is a popular option for people wanting to explore wineries or craft breweries in the area. We can take your group golfing or just for a day out at the beach if that's what you want. We are also nature experts so if you and your family want a fun and educational nature experience in the Waitakeres we can arrange that too – find out about the nature and geology of the region (Like homeschooling but out and about!).
If you have any questions simply fill in the enquiry form or phone us on  09 837 4130.
Where could we take you?
If you are looking for inspriration for where we could take you and your family or group on a private day trip, then here are some ideas:
Goat Island glass bottom boat in Leigh: glassbottomboat.co.nz
Bay of Islands dolphin and hole in the rock cruise: dolphincruise
Visit the Matakana area – amazing wineries and beaches to choose from: Matakana
Do the Te Henga walkway – we drop you off at one end and pick you up at the other: tehengawalkway
Find a golf club, book a tee time and we can take you there and back: Golf
Go horse riding at Pakiri Beach: Pakirihorseriding
Cathedral cove glass bottom boat tour: Cathedral Cove boat
Raglan day out with a visit to the Bridal Veil falls: Raglan Bridal Veil Falls
A day out in Rotorua: visitRotorua
Go Karting at Hampton Downs: Hampton Downs
If you have any questions simply fill in the enquiry form or phone us on  09 837 4130.
Rest Home Special Rates
If you have a group in a rest home or retirement village that want a memorable day out to somewhere in the region then our experienced guides can take you out in a safe and comfortable vehicle. We can take your group out to the beach at Piha or maybe a day out to Hamilton Gardens. With your private group tour you decide the destination and we can make it happen. Just call us on 09 837 4130 to have a chat about it.