Great Tastes of Matakana Day Trip

This day trip to Matakana is a great escape from Auckland City and only 45 minutes away. This Matakana wine tour includes great wine, food and art.
Our first stop is for a wine tasting at the fabulous Matakana Estate winery to taste their wines made from their locally grown grapes.
We continue on to Brick Bay Winery where you enjoy a tasting of their delicious wines followed by a great lunch and glass of wine. After lunch you will have a chance to wander around the amazing sculpture park they have developed though the native forest and around their beautiful lakes.
We head to Warkworth for dessert which consists of a chocolate tasting at the amazing Chocolate Brown where the Chocolaterie hand makes beautiful award-winning chocolates on site.
A stop at the Warkworth Honey Centre is our final stop – a chance to taste their amazing honey – including the iconic New Zealand Manuka Honey.
This is a great day of indulgence where we look after you and the driving.
If you can put together a group of 10 or more then we can give you a great value deal – see here for details.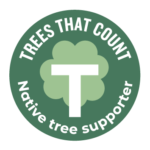 When you book on line you have the option to contribute to our sustainability commitment by donating $5 which will get a native tree planted on your behalf. We are working with Trees That Count and their community-based planting projects to donate native trees to be planted in Auckland. (Bush and Beach will match your donation, which means every $5 donation from you equals a native tree planted in Auckland.)