The Bush and Beach Auckland wine tours concentrate on two of the main wine regions of the area. To the North West are the historic Kumeu vineyards and to the North is the Matakana wine growing area. Growing grapes in Auckland can be difficult due to the humidity and variable weather patterns, nevertheless there are over 100 vineyards in the Auckland region proving that where there is a will there is a way.
We run daily tours to both of these regions, just click on one of the tours below to find out more.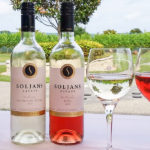 Kumeu wine tour area
The Kumeu wineries area is a short 20 minute drive from central Auckland and includes some of the earliest wineries in the country with Lebanese and Croatian winemaking families dating back to the 1930's. A wine tour around Kumeu will include some of the old vineyards such as Soljans and Westbrook. Locally grown grapes include varietals such as Chardonnay and Pinot Gris but vineyards such as Coopers Creek produce a locally grown Montepulciano and Westbrook also produce locally grown Malbec. The Bush and Beach wine tour Auckland Wine Country with lunch includes all three of these wineries.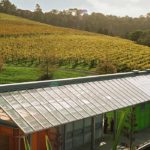 Matakana wine tour area
The Matakana area is only 40 minutes North of Auckland city centre and is home to some small boutique wineries. The gentle rolling hills and clay soils in the region give rise to some interesting Bordeaux blends and locally grown Pinot Gris is often a favourite. Many of the plantings were done in the 1990's and the regions lack of spring frosts and long warm autumns can work to the vineyards advantage. Brick Bay vineyard for example is tiny (only 5 hectares) but they manage to produce 6 varietals including Petit Verdot and Cabernet Franc. Others, such as Matakana Estate also do a range of varietals such as Pinot Gris and Syrah from their beautiful vineyard. We run a regular tour to Matakana including a delicious lunch at Brick Bay that you can see here.