Travel with the leaders in sustainable tourism and transport
Bush and Beach are celebrating running tours for 37 years, so when you book with us you know you are booking with a company that has plenty of experience.
We offer great opportunities for groups of friends or colleagues to get together for a day out – we have special pricing for our group day out options. They are generally priced for a group of 6 or more but we are happy to quote for a larger or smaller group. If you travel with us you are travelling with a company committed to sustainability.
If you want to charter one of our buses and drivers you can check out that option here.
If you are visiting Auckland we help you make the most of your time in Auckland. We offer enjoyable and innovative guided tours in small groups in and around Auckland either on our scheduled Auckland day tours or private tours.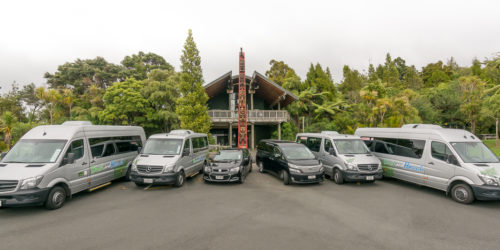 You can charter any of our vehicles with drivers – great affordable luxury for your group. Ideal for social or sports club outings. Hire us to get your guests to your wedding in style or just for a group day out.
Find out more
Explore our scheduled small group tours
Between Dec 2021 and May 2022 we need a minimum of 3 people for these tours to run. If your group is less than 3 then you can call us on 09 837 4130  to check which tours are running on which days.
We can organise a private tour for you and your group in and around Auckland and as far afield as Rotorua, Hobbiton and Waitomo Caves. With 37 years experience we can arrange a private tour for any size of group, from individuals, couples, families to large groups. If you are spending a few days in Auckland we can arrange a varied itinerary for you over those days.
Why choose us?
We have been operating for over 37 years and are the longest-running eco tour company in New Zealand. We have won many awards including Best Small Tourism Company in New Zealand. Bush and Beach are a small family owned company who are leaders in sustainable tourism and are proud of our sustainability commitment which you can find here. Some of the money from your booking goes straight back into local environmental initiatives.
With our small group tours and knowledgeable and experienced guides you will have plenty of opportunities to ask questions and find out what you want to know. We will look after you in our small comfortable air conditioned vehicles with plenty of legroom.
Our office staff can help you with any enquiries you might have and help you choose the tour that's right for you. We will reconfirm all tours with you the day before so you don't  have to worry about pick up times.  Bush and Beach work closely with the Auckland hotels and offer city centre pick up and drop offs for all of our Auckland day tours.
"Great professional and friendly tour company" Trip Advisor Review 2020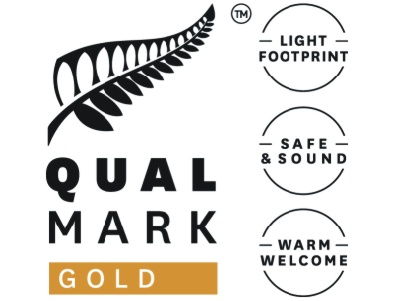 Qualmark Gold award holders
A Qualmark Gold Award recognises the best sustainable tourism businesses in New Zealand, with the delivery of exceptional customer experiences an integral part of everything they do.  A Gold Award identifies those businesses leading the way in making the New Zealand tourism industry a world class sustainable visitor destination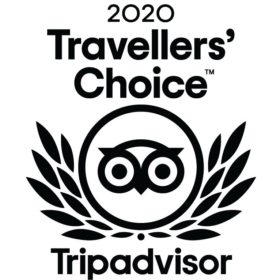 Tripadvisor Travellers' Choice Award
Bush and Beach hold the Tripadvisor Travellers' Choice for 2020 which is given to tour companies that consistently earn great reviews from travellers and are ranked within the top 10% on Trip Advisor.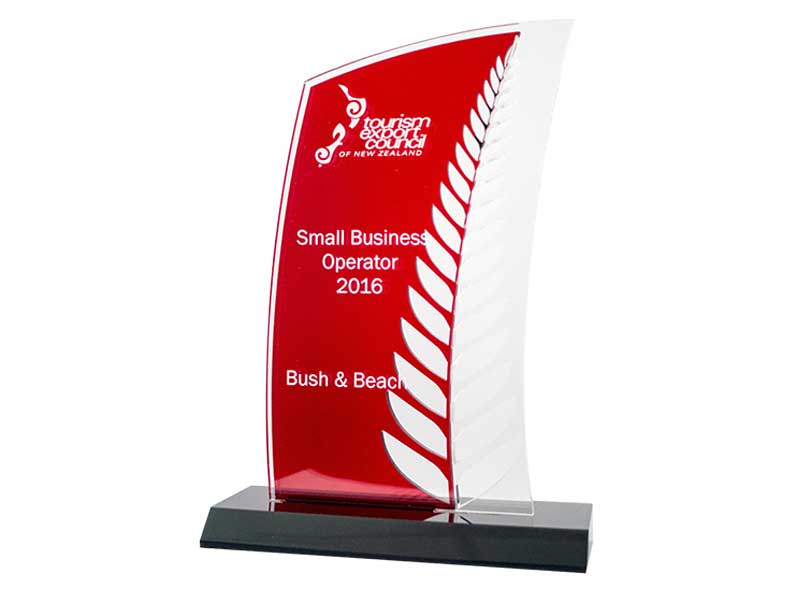 Winner of Tourism Export Council award
Bush and Beach won the Small Business Operator of the year for 2016 from the New Zealand Tourism Export Council. The Council looked at all aspects of the company so when you book with Bush and Beach you know you are travelling with the very best.

37 years of small group tour experience
Bush and Beach are celebrating running tours for 37 years, so when you book with us you know you are booking with a company that has plenty of experience. The first tours we ran were our Wilderness Experience tours to the black sand beach of Piha which still runs every afternoon.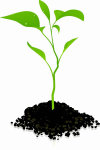 Helping the local environment
Every booking made with Bush and Beach helps the local environment. We use some of the money from your booking and use it to fund local pest control and also to plant native plants in our local communities. To date we have planted 2,600 plants.