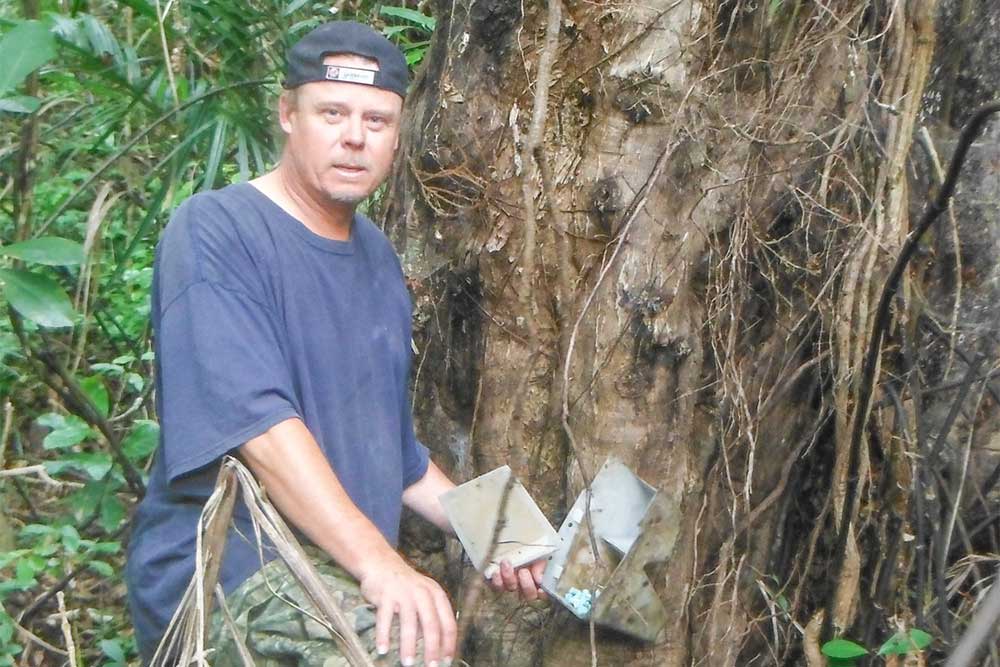 Pest control and tourism
For over 30 years, Bush and Beach have been bringing international and local visitors out to Piha and the Waitakere Ranges; running nature tours and introducing them to the wonderful landscape and nature. As we all know, when you go for a walk in the bush these days the birdlife is often few and far between. A few years ago, our team at Bush and Beach came up with a plan.
All registered tour operators working in the park contribute to park running costs as we all pay a small amount to the Auckland Council for each person we take into the parks, however we wanted to do something more. Specifically, we wanted to try and help the birdlife recover in the Piha area. One of our guides, Sean Jenner, used to work in conservation and pest control so we contacted the local park rangers and asked if we could send him out to help them with their pest control work. For two years now, Bush and Beach have paid Sean to work alongside the rangers on pest control in Piha. He spends one day a week doing pest control instead of guiding.
Sean was initially trapping on Te Waha Point and subsequently has been laying and maintain bait lines in the Kitekite Valley.
So far the trapping count from Sean's work is 129 rats, 25 stoats and 1 weasel. Simon Stoddart (Park Ranger) says "The positive effects on the petrels, penguins and general forest health cannot be under estimated. When walking the trap line there is a noticeable increase in the number of seedlings on the forest floor, which in the past would be entirely browsed off by rats and possums. It was great to find the presence of live kauri snails. Previously I'd only found shells but after the heavy rain I found two live ones washed onto the track"
The rangers also say they have been getting some good feedback from locals saying they are hearing the grey faced petrels more and that other forest birds have become more prevalent in their gardens. While the bait stations up the Kitekite valley will be reducing the rat population, it is early days yet for changes in bird populations to become evident. It's great to hear now after two years effort that the Bush and Beach supported pest control is starting to make a difference.
Ben Thornton – Owner of Bush and Beach
1 Comment