Bush and Beach fund some of their staff to do pest control work in the Piha and Whites Beach areas of the West Coast of Auckland. We've been doing this since 2014 to protect the native birdlife from predators such as rats, stoats and weasels.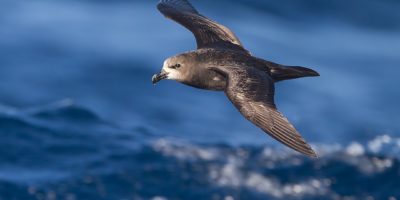 Protected birds
Our trapping work helps to protect the eggs, chicks and food sources of all of the native birds we get in the Piha area. Since starting the trapping in the Kitekite valley areas there has been more birdlife such as the kererū, tui and piwakawaka. Around the coast there has been a marked increase in the grey-faced petrels. These are particularly venerable as they nest in burrows so easy access for our pest species.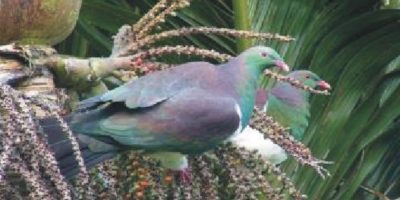 Trapping areas
We maintain three trapping lines around the Piha and Whites Beach areas. These are all GPS located so we can make sure we aren't overlapping with other local pest control groups and we can share our information with them.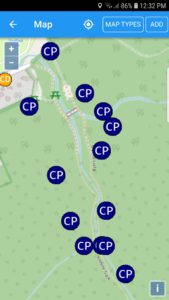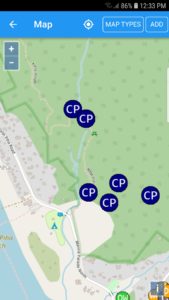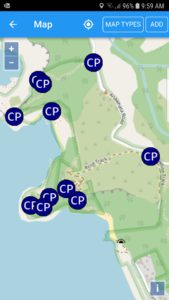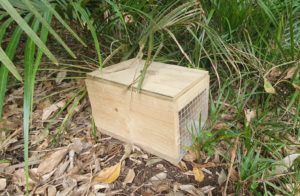 Traps and bait Stations
In total we monitor and maintain 21 of the DOC200 traps (pictured), 3 of the goodnature automatic A24 traps and 24 bait stations. The locations for these were chosen and set up alongside the Park Rangers and we keep the Rangers updated with the data about our activities.
A quote from one of the Park Rangers: "The positive effects on the petrels, penguins and general forest health cannot be under estimated. When walking the trap line there is a noticeable increase in the number of seedlings on the forest floor, which in the past would be entirely browsed off by rats and possums. It was great to find the presence of live kauri snails. Previously I'd only found shells but after the heavy rain I found two live ones washed onto the track"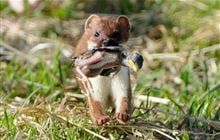 Pests
The main pest species that we are fighting against are the Rats, Stoats and Weasels which were all introduced to NZ and have no natural predators. NZ has a Pest Free 2050 strategy which aims to eradicate all of the most damaging introduced predators and we are proud to be helping in that mission.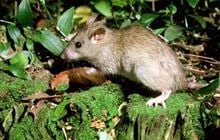 Whites Beach
Picturesque Whites Beach is just north of Piha and we have traps running all around this area and the headlands. You can see Te Waha point to the left of this photo.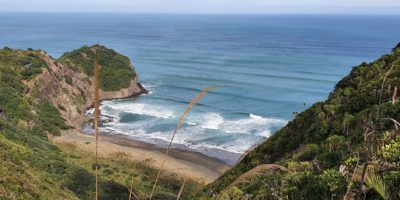 Dog free zone
To assist with protecting the grey-faced petrels the headland of Te Waha point is a dog free zone – the smell of dogs can put the Petrels off nesting in the area so the council has banned dogs.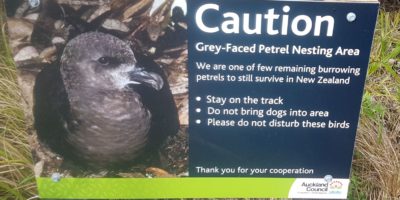 Regular checks
We try and check all of the traps every 2 weeks. Regularly clearing the traps is essential. When the rats are breeding and looking for food the bait stations can be emptied in less than 2 weeks!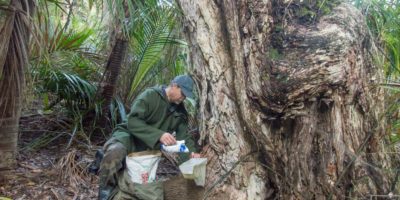 Off to check the traps – a nice view from the office!