Travel in luxury
Modern Vehicles
All of our vehicles are luxurious, modern and well maintained. Our vehicles have more leg room than regular buses, easy access steps and plenty of storage space. Quiet interiors make it easy to talk with your driver/guide and all vehicles have a great PA system so you can hear your guide.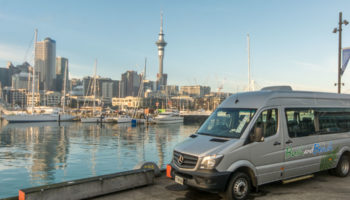 Flexible Options
Having a range of vehicles gives you the flexibility to choose a vehicle that suits your needs. Our smaller buses can often get to locations that larger buses can't get to. We have vehicles from 3 to 21 seats. For higher numbers we simply use more buses.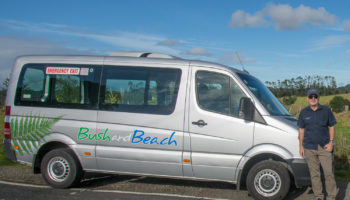 Professional, friendly drivers
All of our drivers are also trained guides who know the area like the back of their hands. All of our drivers have over 10 years of professional driving experience so you are in safe hands.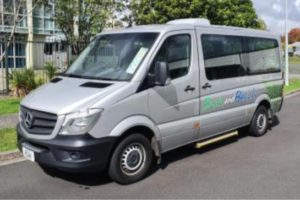 Make: Mercedes
Model: Sprinter
No. of seats: 11
Max loading: 9
No. in fleet: 2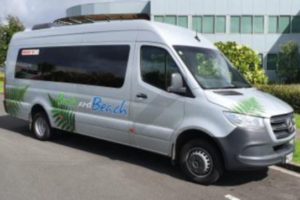 Make: Mercedes
Model: Sprinter
No. of seats: 16
Max loading: 14
No. in fleet: 4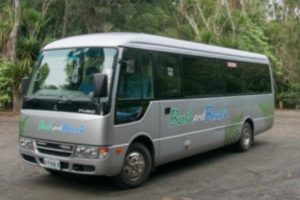 Make: Mitsubishi
Model: Rosa
No. of seats: 21
Max loading: 18
No. in fleet: 3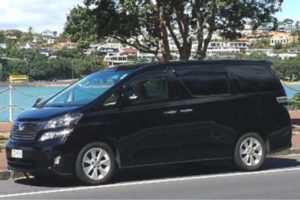 Make: Toyota
Model: Vellfire
No. of seats: 5
Max loading: 3
No. in fleet: 1
What you get
39 years of experience and excellent customer service
We arrive on time, every time
Spotlessly clean, high quality vehicles
A Carbon Zero rated company committed to sustainability
Professional, friendly local driver/guides
"We couldn't have been happier with the service and would highly recommend Bush & Beach" Trip Advisor review 2021