On

November 2, 2020

Tags:
No Comments
Tourism Company helping recent migrants learn about water safety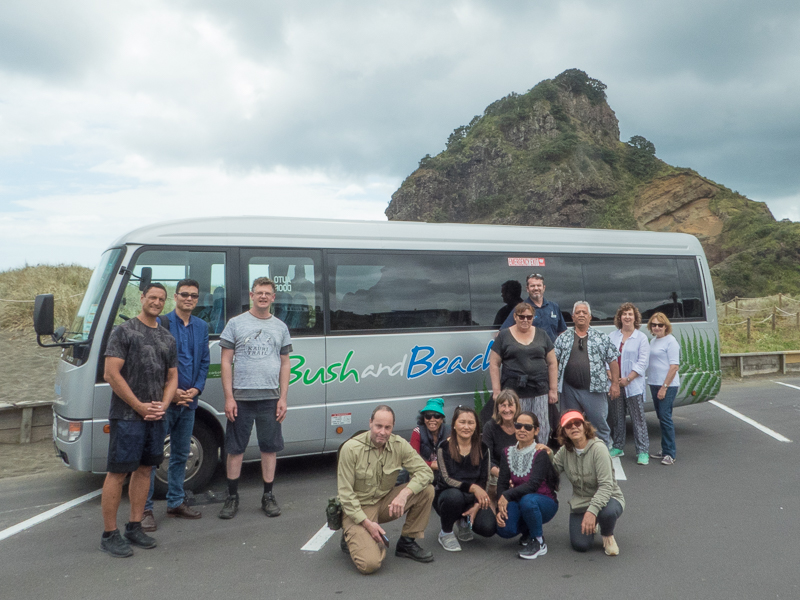 West Auckland Tourism Company, Bush and Beach, last week ran a free day out for a group from Literacy Waitākere to introduce them to nature and water safety. The group were from all over the world including Afghanistan, Cambodia, Myanmar and Iraq.
As well as a great day out it was a chance for them to find out about what makes our forest so special and to learn some water safety which is vital on our west coast beaches.
Managing Director, Ben Thornton, says  "With recent stories about drowning accidents along the West Coast of Auckland, it seemed an ideal time to help increase the awareness of the dangers with people who have never seen the sort of waves we get out at Piha. For most in the group this was their first visit to a west coast beach so it was great to do it with an educational focus."
Piha surf lifesaver, Murray Bray, showed the group the lifesaving equipment they use as well as explaining how to stay safe in and around the ocean.
One of the Bush and Beach guides, Tony Dunn, led a tour through the native forest at Piha answering questions about what makes our forest so unique and pointing out native birds.
Mr Thornton goes on to say "We used to be 100% focused on international visitors but with the borders being closed,  we are getting some work with corporate days out, wine tours, trips to the Coromandel and Hobbiton etc for local visitors but we still have a lot of spare capacity so it was great to put that to good community use."