Muriwai gannet colony going from strength to strength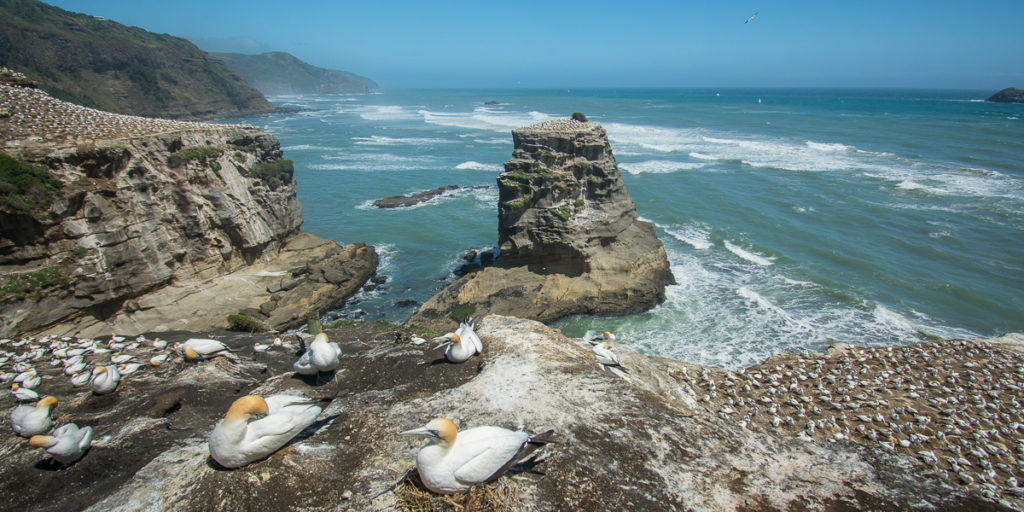 The gannet colony at Muriwai this year seems to be going from strength to strength. We have been seeing a good number of chicks on our tours and all of the usual nesting areas are being used.
There have been chicks at the colony for a few months now but there are still some very young ones as well. The chicks stay in the colony until February/March – they leave when around 4 months old and migrate to Australia!
The birds return after 3-7 years. You can read more about these amazing birds on our information page here.